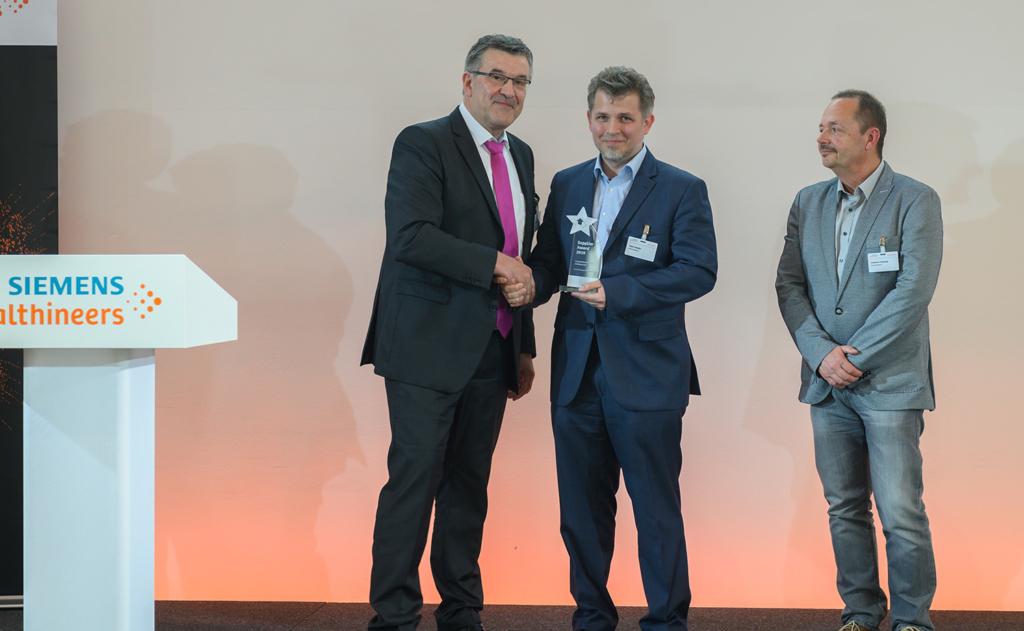 The cooperation of Siemens Healthcare and Hombach began more than 40 years ago. Since the late eighties, Hombach has also been cladding supplier for large-scale imaging equipment and was able to contribute to a number of innovative developments and designs.
This is why we are so pleased to have been named "Supplier of the year" once again for no less than a seventh time.
The category "Competitiveness & Collaboration" is particularly appreciated by us, as it rewards our continued quest for close cooperation and preparedness for ever new innovative developments.
The executive board of Hombach not only wants to thank Siemens for the excellent collaboration, but also wants to express their heartfelt gratitude to all Hombach employees, who only made this possible with their passion every single day and their desire to create something truly unique!