module-content
Tool/Model Making
CNC Reworking
Starting with prototypes, small series tools, adhesion/assembly and CNC devices up to tempered serial tools made of aluminium, all tools are developed in-house on state-of-the-art CAD/CAM systems at Hombach, to be able to realise the requested quality in parts economically and quickly.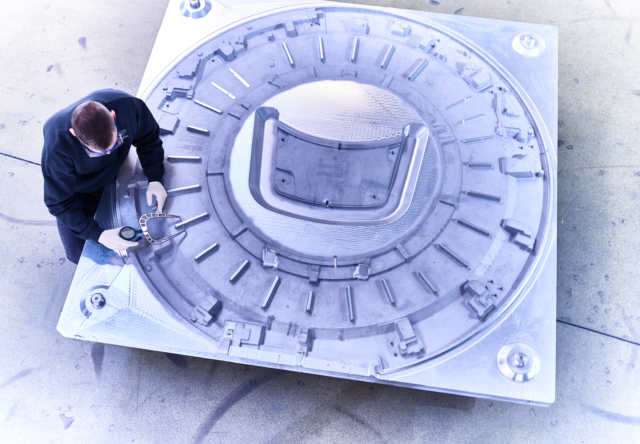 module-content
Precision, flexibility in large dimensions
We meet the demands of our customers for highest precision in large dimensions also by currently using ten 5-axis CNC milling centres and two 3-axis milling centres.
Our machines enable the production and machining of parts and tools up to 3000 mm  x 2500 mm x 1000 mm.
module-content
Transparency and quality
Highest demands on visual quality also in the bleed area of transparent components are part of the daily routine at Hombach.
module-content Competence and efficiency
Our competent team with more than 30 years experience in this area as well as continuous investment in state-of-the-art CAD/CAM systems at all times, employee qualifications, machines and controls play a crucial role for quality and efficiency.