Tablet presses FE35, FE55 & FE75
High-end machine covers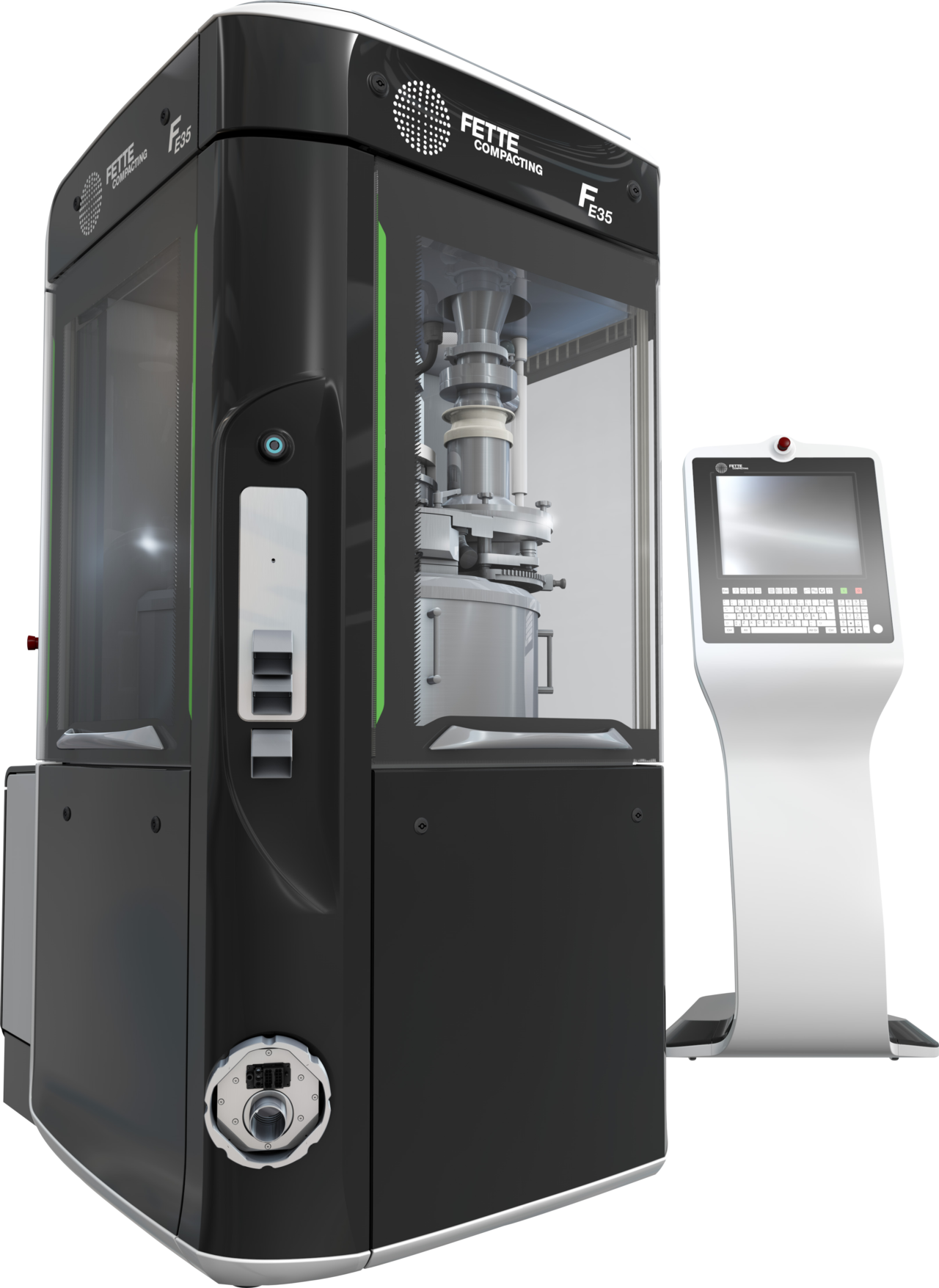 Construction, prototyping and production of the device and terminal covers using Twin-Sheet and thermoforming procedures.


Cleaning agent resistance
Food safety
Sound insulation
High-gloss surfaces in double clear-coat quality with highlighted labels and logos
Hombach constructively implemented the high-end design and supplies a large number of covers and options for three machine types, produced with the Twin-Sheet procedure with directly integrated fastening elements.
The parts are finished in double clear-coat quality and delivered equipped with fastening elements.
All products and parts in our showroom represent a small part of our implemented projects. We will be pleased to check your projects for feasibility and economic efficiency free of charge at any time, or we can provide you with recommendations for suitable technologies.
(c) PLEASE NOTE that all images shown here are subject to the copyright of Ernst Hombach GmbH & Co. KG, of our customers or commissioned photographer. Photos must only be used for other publications, marketing campaigns or similar with written approval.