Ecodry plus
Housing of a vacuum pump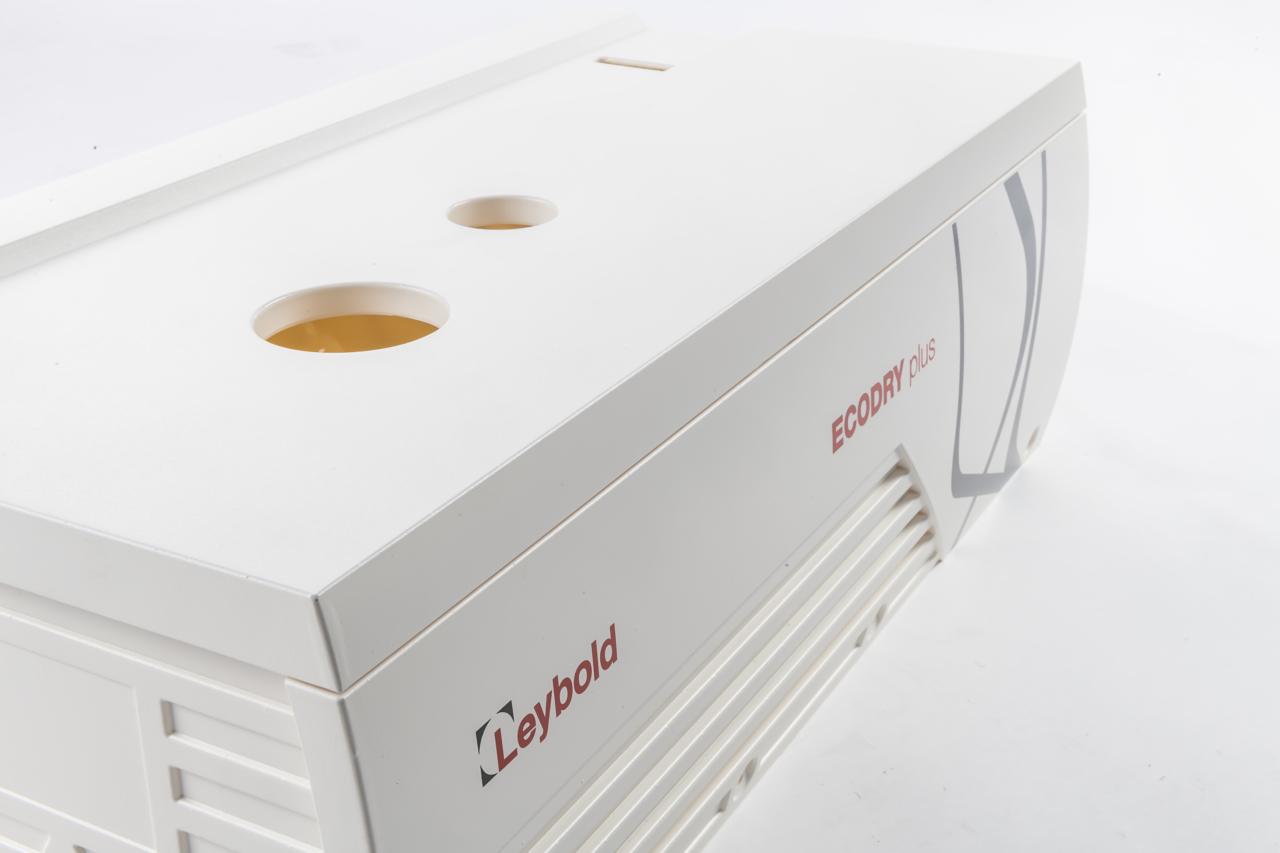 Production and printing of a housing for a laboratory vacuum pump


Continuous temperature resistance up to 90 degrees Celsius
Precise mapping of the desired design
No painting
Multi-colour screen print
Noise insulation
The component could not be produced with the specified design and other technical requirements as thermoformed component in one piece. For this reason, Hombach produces the component from 5 flat elements from one tool, which are joined together invisibly.
Hombach constructed the components in close cooperation with the customer
The individual components are negatively thermoformed and joined together after CNC machining. This is followed by multi-coloured screen printing of the parts, and insulating foam is glued into a sight glass.
All products and parts in our showroom represent a small part of our implemented projects. We will be pleased to check your projects for feasibility and economic efficiency free of charge at any time, or we can provide you with recommendations for suitable technologies.
(c) PLEASE NOTE that all images shown here are subject to the copyright of Ernst Hombach GmbH & Co. KG, of our customers or commissioned photographer. Photos must only be used for other publications, marketing campaigns or similar with written approval.