OCE Printing
Covers of a digital printer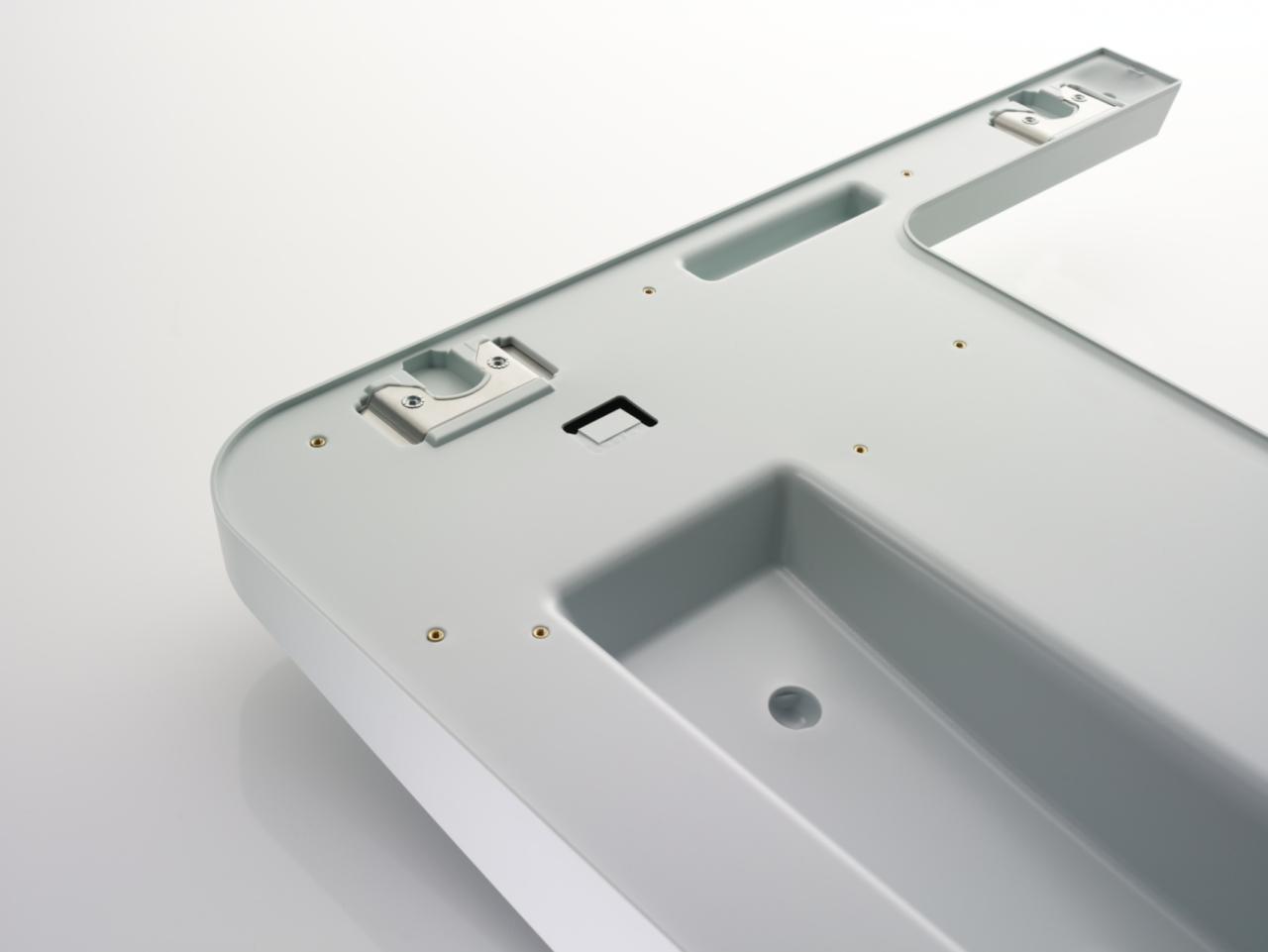 Development and construction and production of a 4-part Twin-Sheet cover for a digital printer.


Impact-resistant material
Colour and surface finish identical to adjacent metal covers
No painting
Integration of the fastening elements into the rear Twin-Sheet shell directly during the forming process. This renders any additional gluing and assembly work superfluous, and the component can be 100% recycled at the same time.
Hombach supported the customer with the development through the various competencies in freeform surface construction.
All 4 laterally mounted components are produced together on one tool. This maximises efficiency of the tools as well as the component costs.

By integrating the connecting elements directly during forming of the Twin-Sheet parts, any subsequent assembly work is superfluous.
This way, the components can be directly packaged after CNC trimming, as the coloured material in connection with the surface structure created in the tool also makes painting superfluous.
All products and parts in our showroom represent a small part of our implemented projects. We will be pleased to check your projects for feasibility and economic efficiency free of charge at any time, or we can provide you with recommendations for suitable technologies.
(c) PLEASE NOTE that all images shown here are subject to the copyright of Ernst Hombach GmbH & Co. KG, of our customers or commissioned photographer. Photos must only be used for other publications, marketing campaigns or similar with written approval.