Xcite
Machine covers of a press brake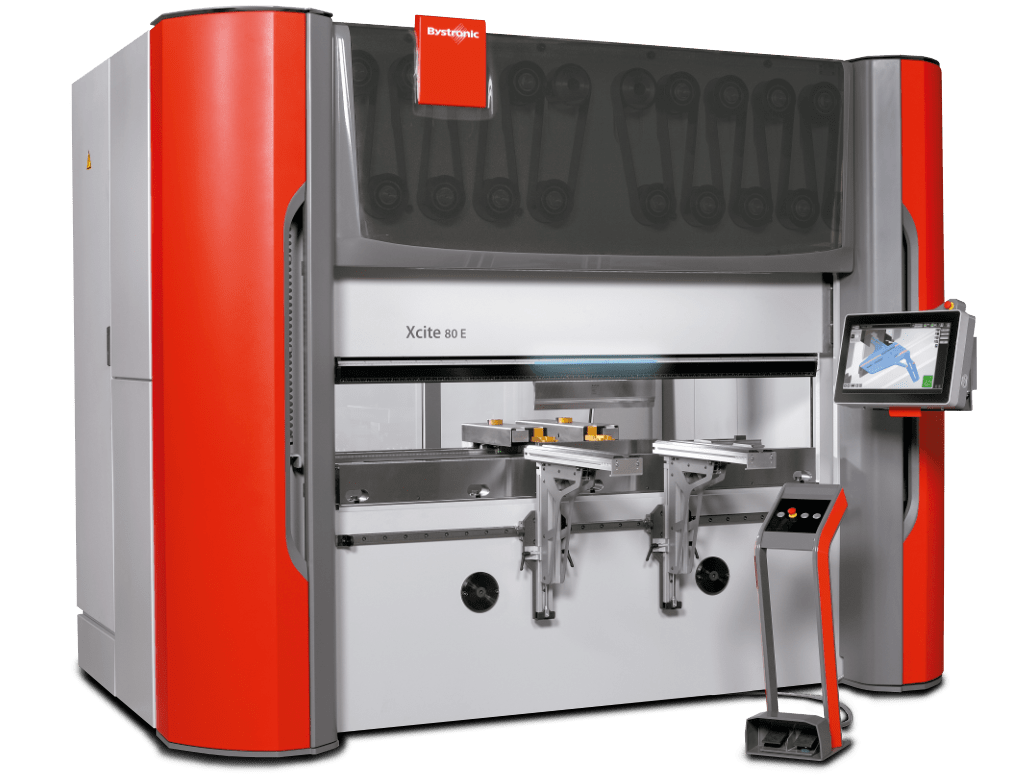 Development/construction and production of one thermoforming and 4 Twin-Sheet cover parts, as well as one control panel completely using the Twin-Sheet procedure


Large but light components
Fire protection in accordance with UL 94 V-0
2-colour CI paint
Integrated service doors
3-colour control panel with integrated cable routing
The upper front cover is to show the new drive technology positioned behind it indistinctly.
Development and construction of the plastic covers
Before tool making, all cover parts were produced as prototypes in original size, and presented to the customer as different colour and surface versions.
The 4 lateral column claddings were "placed" on only one Twin-Sheet tool. The approx. 2.80 m high components can thus be produced in one single forming step as a set. All parts are equipped with fastening solutions at the same time. The hinges are directly screwed to these for easy machine access.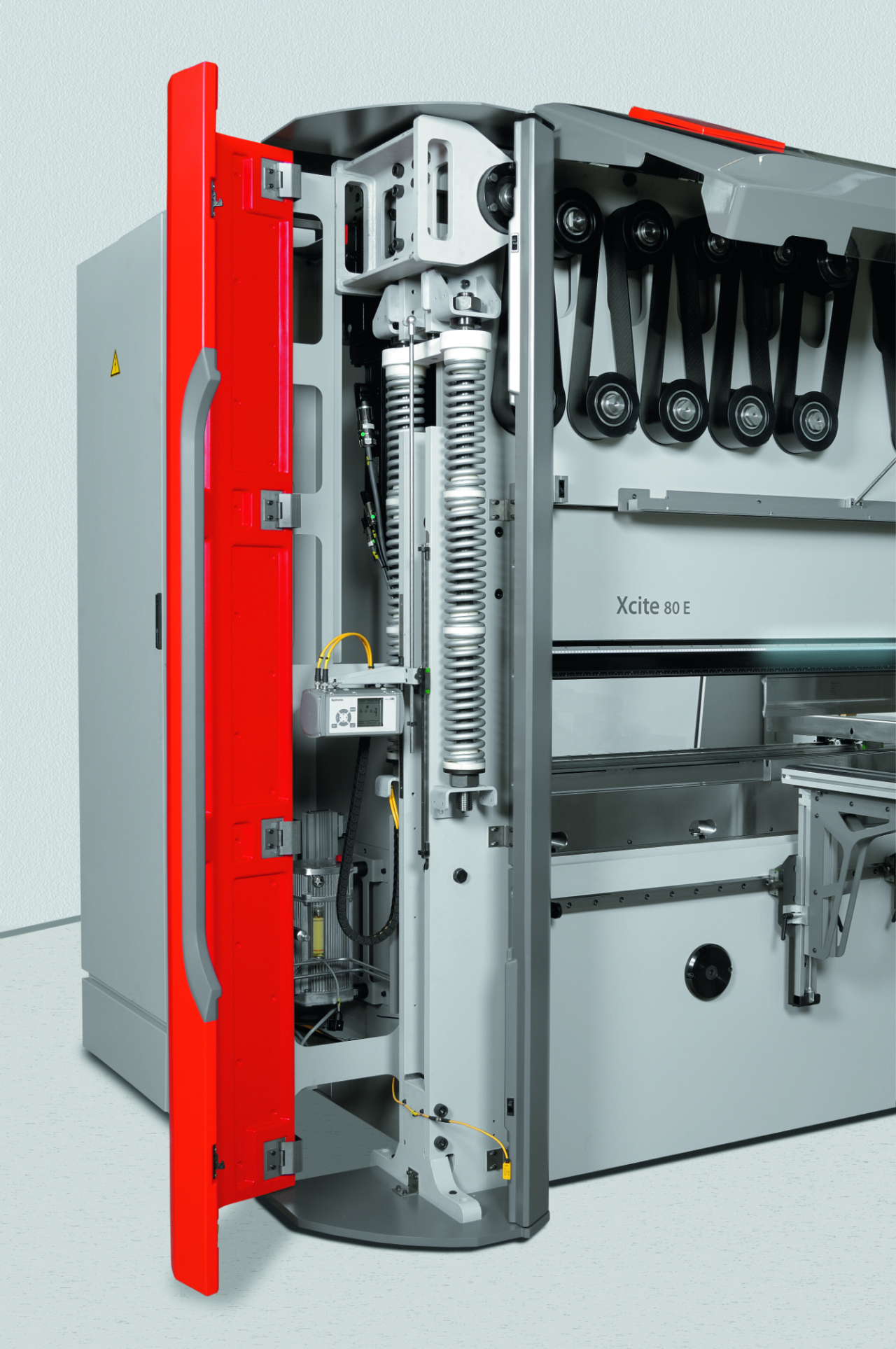 Hombach also produces the associated control panel fully using the Twin-Sheet procedure. This renders the control panel extremely lightweight but rigid at the same time, with a low centre of gravity due the foot pedal. At the same time, the complete cable routing is invisible through the side rails.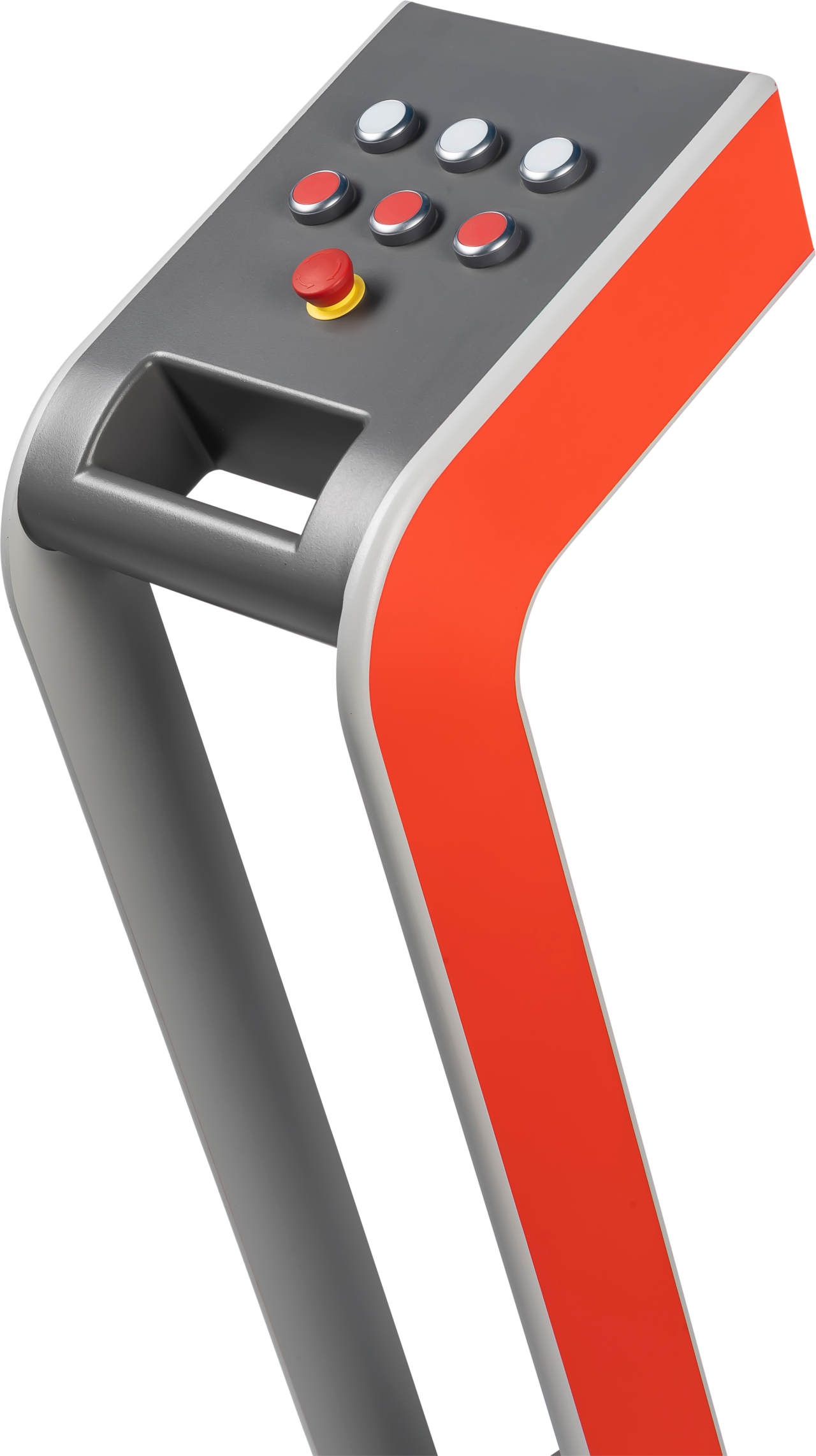 All components are painted in-house in multiple colours
All products and parts in our showroom represent a small part of our implemented projects. We will be pleased to check your projects for feasibility and economic efficiency free of charge at any time, or we can provide you with recommendations for suitable technologies.
(c) PLEASE NOTE that all images shown here are subject to the copyright of Ernst Hombach GmbH & Co. KG, of our customers or commissioned photographer. Photos must only be used for other publications, marketing campaigns or similar with written approval.